We at Odeiga House Limited pride ourselves in making premium quality African food and drinks products for all palates! We started in 1998, after having had a successful restaurant in the South Lakes, UK. We moved to Manchester and decided to create a brand, inspired by some of our favourite dishes! Odeiga House products range from the bold Alafia Tomato Stew (exuding with ubiquitous Alafia Factor = wellbeing), to the popular, mouthwatering Potent Peanut Sauce. We can't go without saying that all our food products are gluten free and vegetarian friendly. We are happy to say that we do not use any food colouring, sugar, sweeteners or artificial preservatives in any of our products. So have a look round and see what suits your fancy!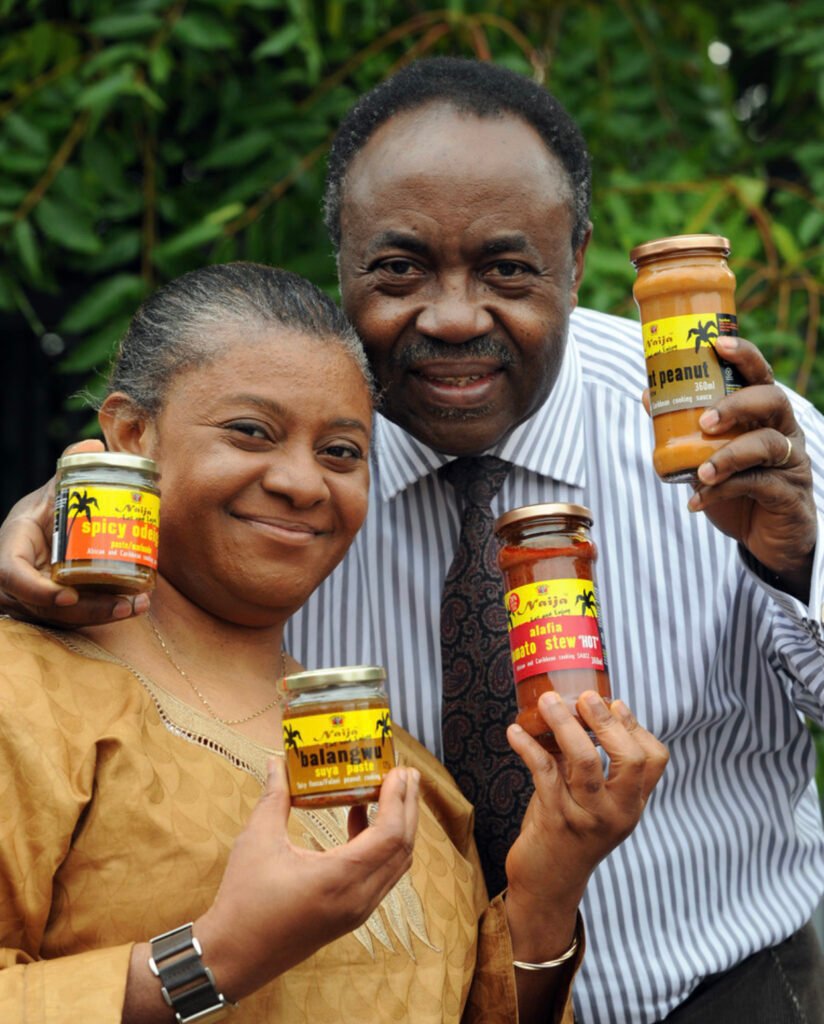 Odeiga House is a compact, food miles friendly producer registered in the UK. Our aim is to develop premium quality African and Caribbean food and drinks, of international standard.

Odeiga House Limited (ODHL) spared no cost in the development of premium quality products ranging from cooking sauces, marinades, fermented food products, finger foods, food accompaniments, ready meals, dry spice blends and pure fruit and dairy drinks (Tansi™) with a shelf life of 28 days (fresh version) and 12 months (long life version) without the use of preservatives.
ODHL is the holding company and operates through 3 subsidiaries as trading arms. These are:
Delta Spices & Marinades Ltd (DSM) – Sauces, spices and marinades.
CEN Bottling Company Ltd (CEN) – Drinks.
Odeiga Foods Ltd (ODFL) – Ready-made meals and food accompaniments.
Our vision is to develop a range of premium quality authentic African and Caribbean foods across the complete grocery category that will raise the profile of Africa's cuisines by creating a brand that is synonymous with African and Caribbean food.
The headline strategic brand values of the Odeiga House Limited are – quality, authenticity, a distinctive taste and creating a successful and confident brand.
Our strategy is to:
Grow the existing market in the domestic and food service sector in the UK.

Expand our global reach through ecommerce capabilities.