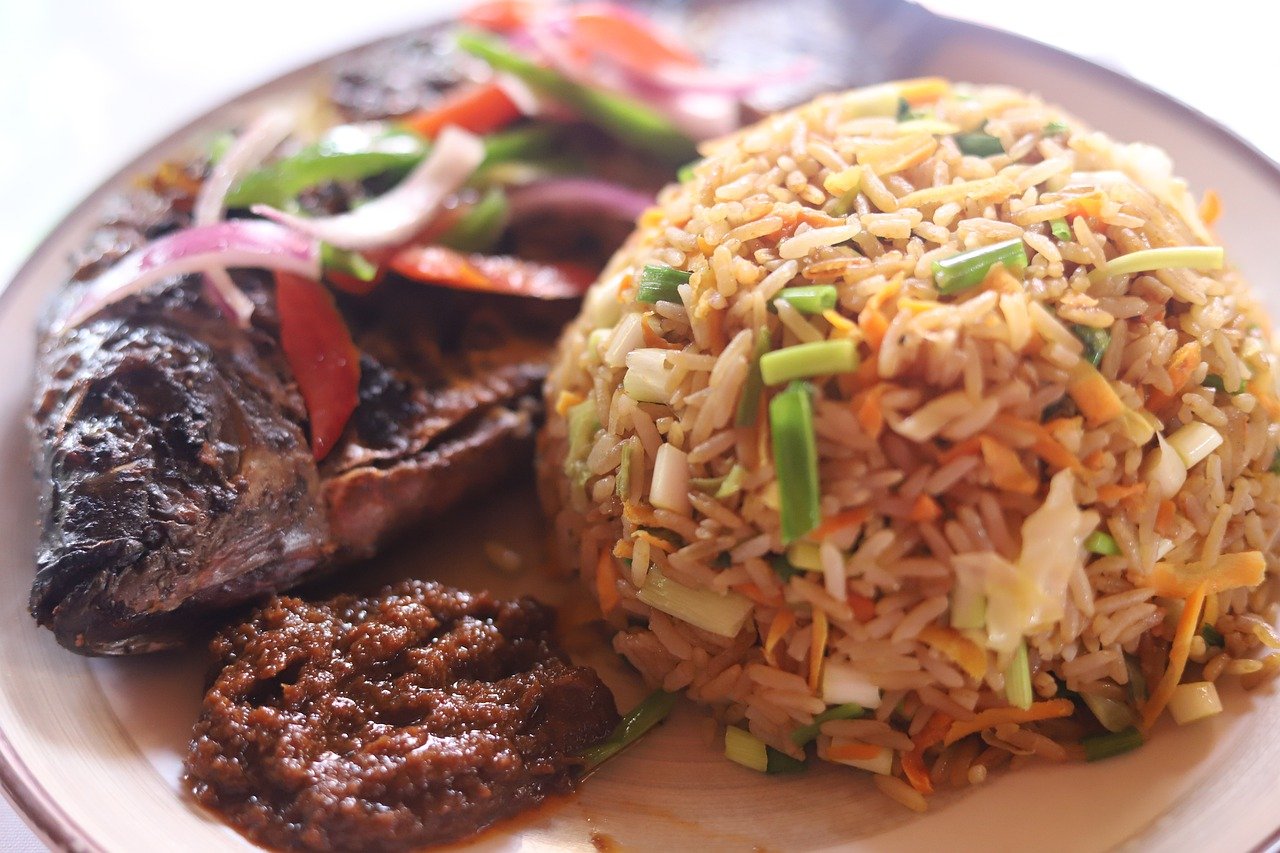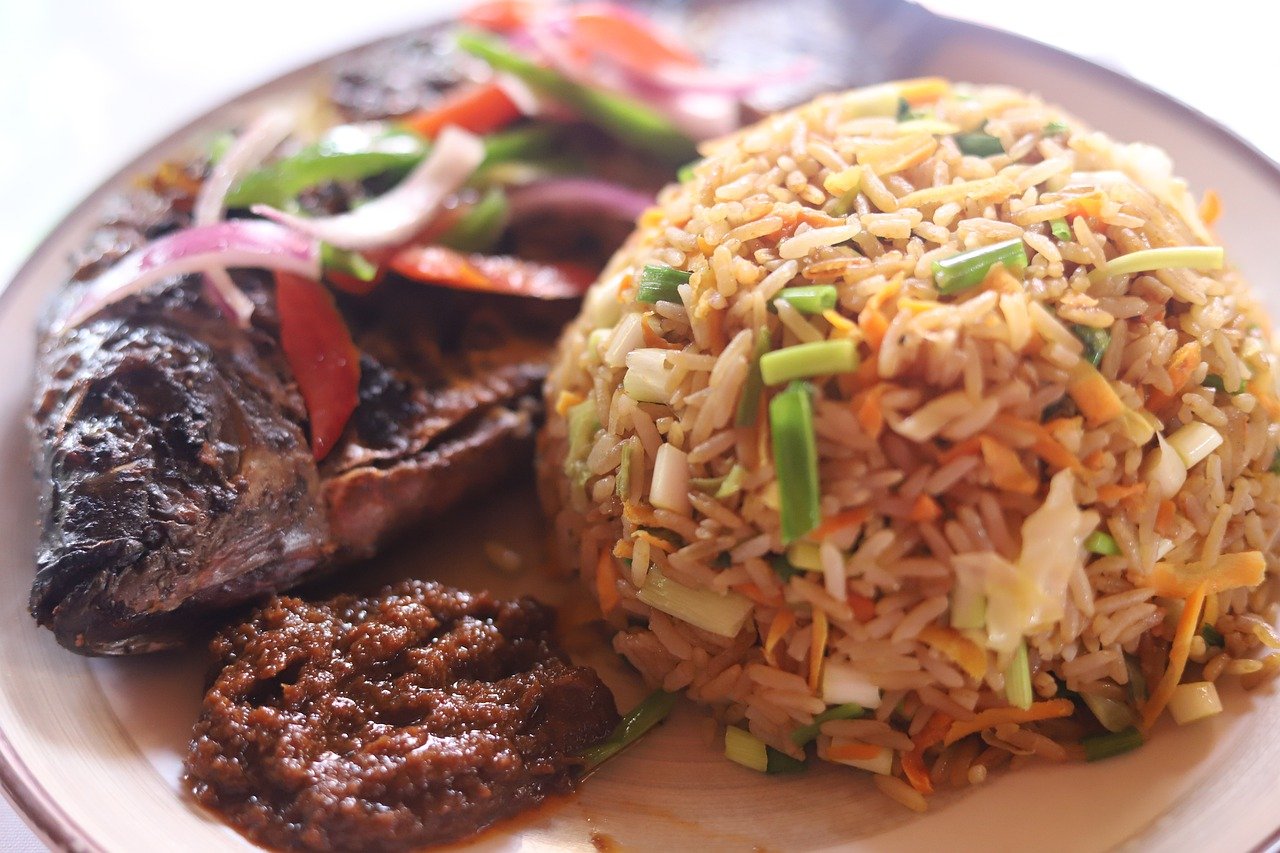 Jollof Rice
Description
Jollof rice is an African rice dish. It is the progenitor of the Jambalaya and appears in the culinary cultures of several nations. It is known as Paella in Spain, Pilau in India, Risotto in Italy, Ploff in Russia, and Jambalaya amongst African Americans.
Jollof rice is enjoyed throughout the length and breadth of West Africa and Nigeria in particular. Black women taken from the African continent took the dish into the African Diaspora and popularised it.
Method
Let's Cook!
Pour vegetable oil, rice, and onion into a large cooking pot. Crumble stock cubes into contents of pot.

Add salt and begin to gently stir fry contents of pot on a low to medium heat for 3 -5 minutes or until rice and onions begin to brown.

Turn heat down to very low and then add warm water to rice without stirring.

Spoon in half a jar of the Alafia tomato cooking sauce (do not stir!).

Pour frozen mixed vegetables onto the rice (without stirring). Stirring at this stage will cause the rice to begin to burn at the base without cooking through.

Cover pot tightly with a lid or kitchen foil and allow to simmer or steam through for 10 - 15 minutes.

Open after at least 10 minutes to see if rice is cooked and softened.

If rice is still not softened add a little more water if the pot is drying out. Cover and allow to cook or steam through for another 5 - 10 minutes.

Gently stir the entire contents of pot together before serving.